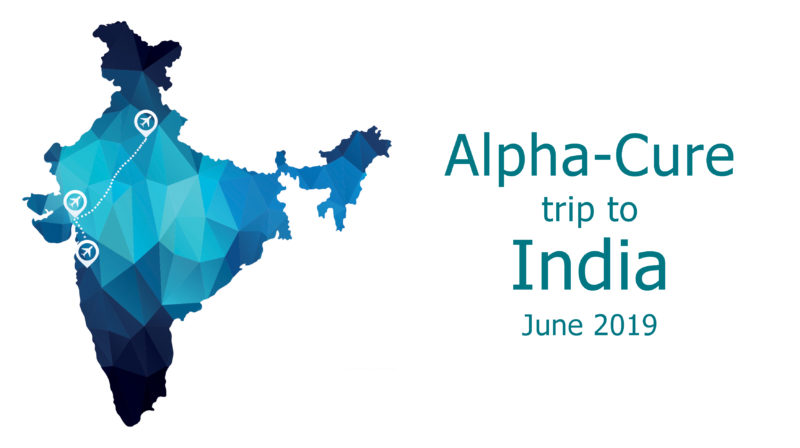 Steve and Tracy decided to test India's UV intensity on their trip and it was hot! Here's what happened……..
After a long flight from Birmingham, we did a quick pitstop in Mumbai to meet the team at Repro Graphics pvt ltd.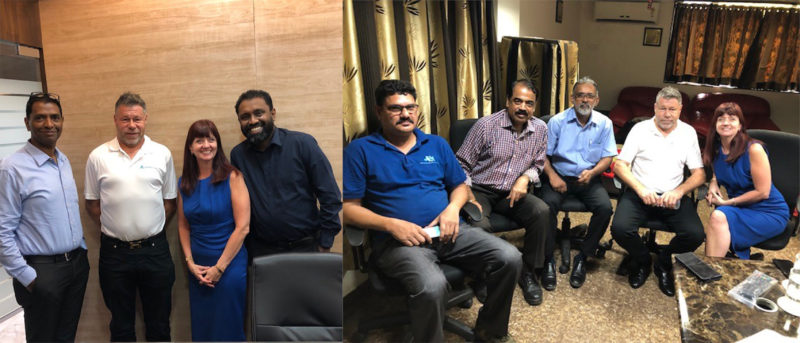 Mumbai is India's largest city and famous for its Bollywood films.  Formally known as Bombay, this west coast city holds the Gateway of India's stone arch on its harbour. We were lucky to be so close to this piece of iconic history and experience a bit of true India.
After spending some time here, we then travelled to Ahmedabad to spend a couple of days with Poojan Industries travelling around the city visiting a few of their valued customers within the print industry.

The city is a unique blend of rich Indian culture and modernity. It was once a major textile hub and was known as 'The Manchester of the West'. You can still see the city's cloth merchant's mansion across the river which is now The Calico Museum of Textiles.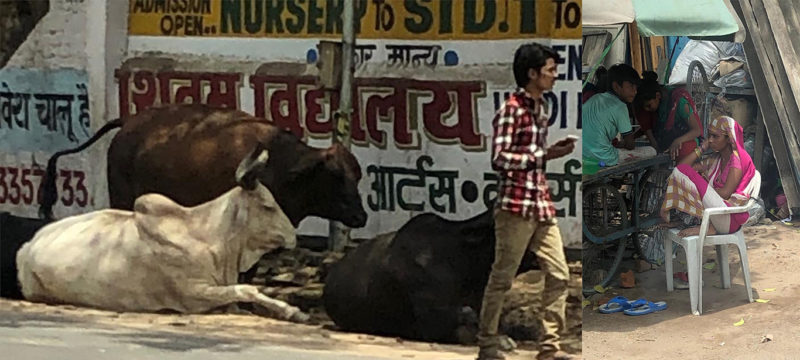 While we were there, we were treated to a night of fun at Vishaala with Bhavnesh Vyas, and his wonderful family. We kicked off the evening with a tour around the amazing museum of old utensils known as 'Vechaar' it is the only museum in the world displaying these precious utensils. After this, some entertainment. As we enjoyed sitting on some charpoys, we listened to people singing bhajans which are typical Indian songs and watched garbas being performed by dancers in traditional, local dress. This was all before dinner started!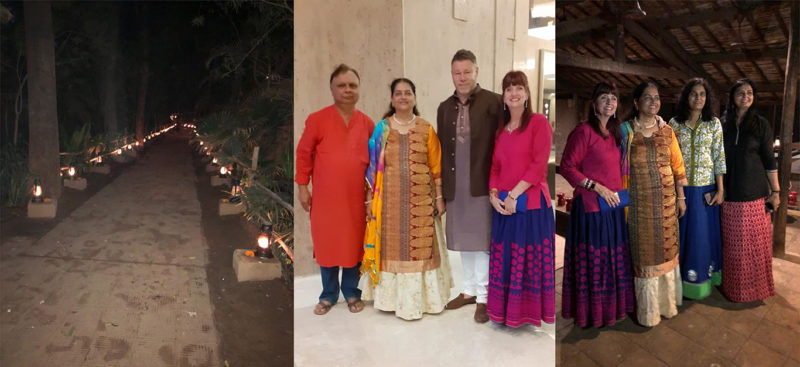 Vishaala is a fabulous place that introduces visitors to some of India's traditions. The setup is replicated in the form of an Indian village and gives a feel of rural India. Then we moved onto the meal. The food … wow! The food philosophy at Vishalla is very simple- Everything is made from scratch each day and with seasonal vegetables added to the meal, you can enjoy a balanced meal full of nutrition. The dishes are served on a leaf plate which was made by local villagers. Being made from purely natural materials makes the plates environmentally friendly as they are biodegradable and disposable fantastic qualities to be used by a local restaurant as well lending a rustic and authentic touch to the food. It was truly a delight to have the opportunity to experience some traditional Indian food and spend some time with Bhavnesh and his family.
Steve and I were honoured to be invited to such a fantastic night.
After enjoying our stay in Ahmedabad, we then flew to Delhi to forge relations with Repro Graphics Delhi, Dr Optical and Kalaniddhi Engineers, again traveling around Delhi, Noida and Greater Noida to meet customers. Being in Dehli, India's capital, we were lucky to be able to enjoy the local area and be so close to historical sites such as the Mughal-era Red Fort and Jama Masjid Mosque.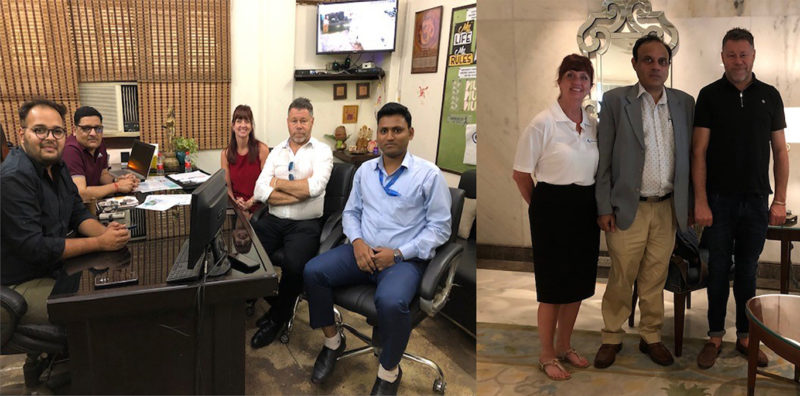 Interestingly, we discovered that Noida is actually short for the New Okhla Industrial Development Authority and is a planned city. It is a satellite city of Delhi and is part of the National Capital Region of India. Something we didn't know before!

Thank you everyone for your valuable time and we hope to see you again next year.