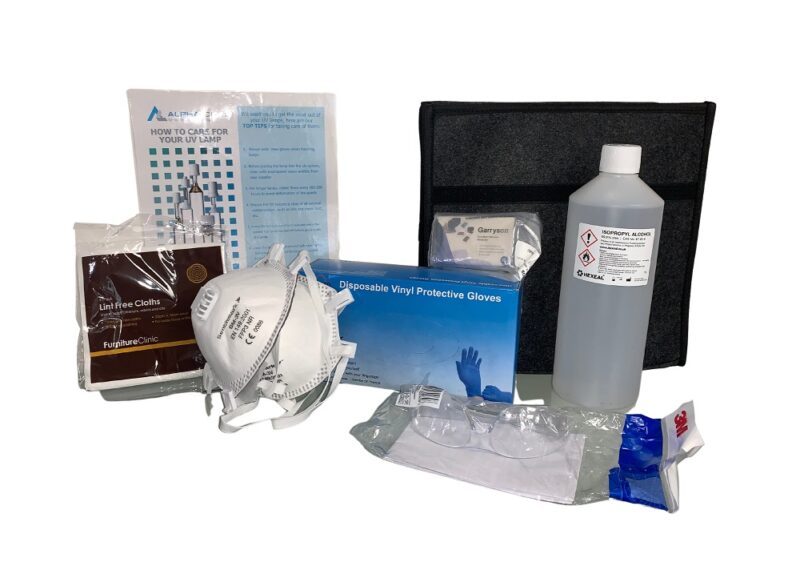 Lamp Cleaning Kit
Adopting a regular cleaning and maintenance programme for your curing system means you will enjoy the highest levels of operation and efficiency.
We would recommend that this practice should also include looking after your UV lamps.
UV lamps can attract dirt and dust during use, so adopting a regular cleaning schedule means you will prolong lamp hours and enjoy consistent operating levels.
To help we have created our Lamp Cleaning Kit.
The kit contains:
Gentle abrasive block 60 grit
1 lt bottle of isopropyl alcohol
Large multi-purpose vinyl gloves
Pack of 3 lint free cleaning cloths
Clear safety goggles
Disposable face mask
These all come in a reusable storage bag
It's not only a great kit for your UV lamps but it can also be used to clean reflectors and quartz plates too!
Here's a short video to help guide your cleaning routine.
Want to know more? Contact us today.
Looking for UV disinfection lamps and accessories?
Request a quote
Thank you, your enquiry was successfully sent.
There was a problem sending your enquiry, please try again.