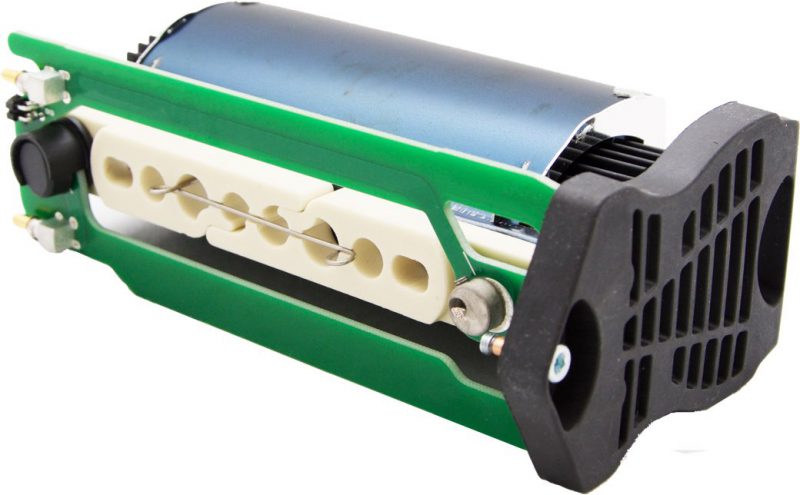 The SubZero Series is designed specifically for inkjet curing applications. The reduced footprint and ultra-light weight capabilities allow for the creation of miniature UV inkjet systems that have until now, not been possible.
With arc lengths of just 55mm (2.2ins) and 85mm (3.4ins), the SubZero 055 and 085 are ideally suited to medium size printer/plotters. This advanced lamp system represents the most effective, lightweight, high output, miniature UV emitter on the market today.
The VZero Series offers ultra-lightweight modular UV systems for large format and industrial inkjet print curing. There are an array of options and the lamps can be configured to suit your individual requirements.
The MZero LED is ideally suited to digital inkjet applications such as small plotters, product printers or marking and encoding applications. It is also equally at home curing adhesives, sealants and coatings in electronics, product assembly and many other industrial applications.
Solidcure 2, with its class leading dose and unmatched linearity of output, can surpass any other water-cooled unit of this type.
Pincure Z UV LED offers a powerful solution in a compact and lightweight package for ultimate high-speed pinning between inkjet print heads. The air-cooling exhaust is from the top of the lamp head and away from any adjacent print heads.
Looking for UV disinfection lamps and accessories?
Request a quote
Thank you, your enquiry was successfully sent.
There was a problem sending your enquiry, please try again.