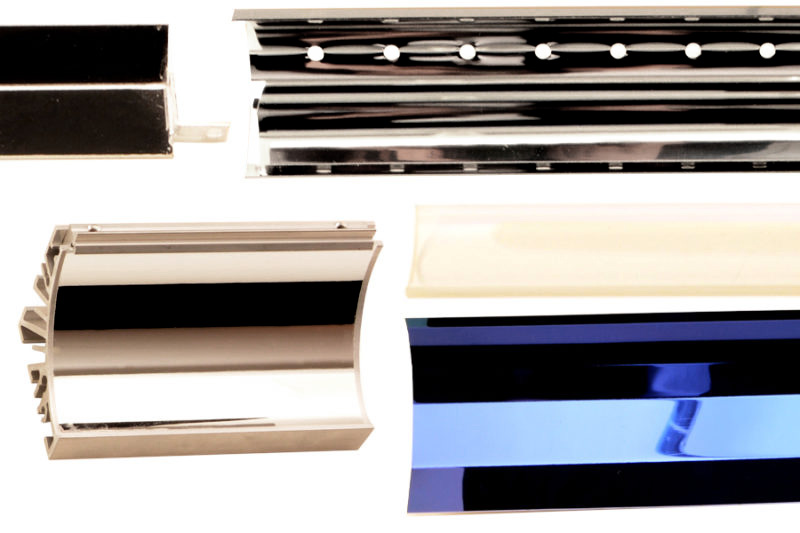 Are you looking for replacement UV reflectors or liners for your curing system?
Alpha-Cure supplies high-quality reflectors to fit virtually any UV curing system in the world in a range of materials including:
Aluminium can be used in applications using free air of forced air cooling. These reflectors ensure the maximum amount of radiation arrives at the process. They can also be used to focus the ultraviolet light from any medium pressure lamp where a high energy density is required by the process.
Dichroic reflects UV light and allows infrared radiation to pass through. This reduces heating of illuminated objects since less infrared radiation is present in the light beam. (However, dichroic reflectors must only be used in compatible fixtures that can dissipate the heat. Dichroic reflectors must not be fitted to recessed or enclosed luminaires with the IEC 60598 No Cool Beam symbol.)
UV Coated Quartz is stronger than glass and therefore can be used at temperatures up to 1050 ° C and has a high transmission from 230nm to 3000nm. This makes it useful for most UV applications.
Why are your system reflectors so important?
Reflectors are a critical element of many UV curing systems, but their importance is often overlooked. UV system reflectors are responsible for between 50 – 70% of the UV output that reaches the substrate. Reflectors that are dirty, scratched or distorted will not reflect UV output efficiently and this will have a negative impact on your curing results. Adhering to a cleaning and maintenance schedule will ensure your UV system reflectors stay in the best possible shape, but we recommend you change them every 3 lamp changes or when they show any sign of material change.
Alpha-Cure supplies a wide range of reflectors in various materials, so if you are on the hunt for replacement or spare parts for your UV curing system make sure you get in touch.
Alpha-Cure also provides a reflector cleaning service which will extend your reflectors lifetime.
Contact us to find out more.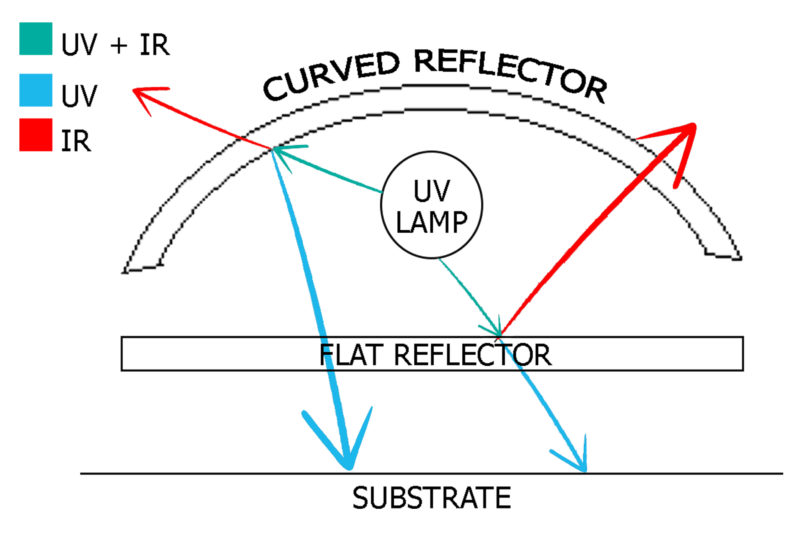 Looking for UV disinfection lamps and accessories?
Request a quote
Thank you, your enquiry was successfully sent.
There was a problem sending your enquiry, please try again.