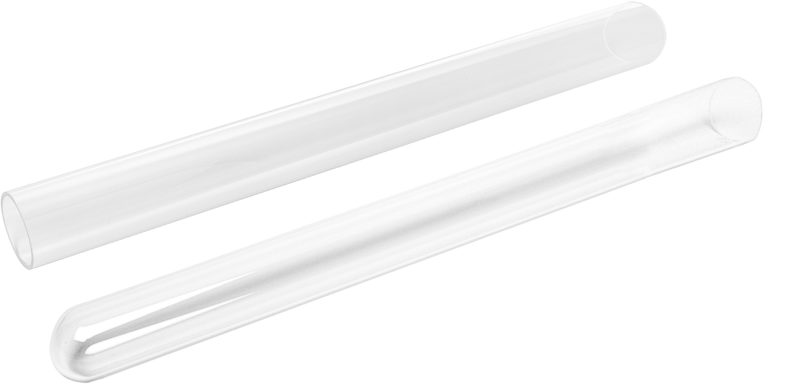 Cooling tubes (Quartz sleeves) are mounted between the UV lamp and substrate in a UV curing system, to filter out infrared (IR) radiation and prevent the system and the substrate from overheating, whilst allowing the majority of UV radiation to pass through. They are kept cool with the addition of air or water being pumped through on a system that passes through a chiller.
Cooling tubes (Quartz sleeves) are various different sizes depending on the type and manufacturer of the system. Alpha-Cure can provide you with a wide range of lengths and diameters of Cooling tubes (Quartz sleeves) manufactured to your exact dimensions from high grade quartz.
Quartz sleeves are also used in various UV disinfection industries. Alpha-Cure can supply you with a range of length and diameters to suit your UV disinfection system, whether it is for air purification, surface disinfection or water disinfection.
Looking for UV disinfection lamps and accessories?
Request a quote
Thank you, your enquiry was successfully sent.
There was a problem sending your enquiry, please try again.