We love taking time out to talk to our team members to better understand what they do and how it all adds to the effectiveness of Alpha-Cure's operations. This month we've delved into how we keep our processes efficient, and the quality of what we do high.
Q. Ok, to kick things off please tell us your name and job title.
My name is Agnes Sopel and I am a Quality Manager.
Q. And how long have you been working for Alpha-Cure?
I have been working here at Alpha-Cure for over 5 years now.
Q. So, what is your typical day like? What are your main objectives and what do you need to get done?
My role involves both planning and a "hands-on" approach to proactive quality management. I look after the design, administration and realisation of projects within the management system. My work includes reviewing the requirements, policies and procedures, planning changes, assessing risks, analysing stakeholders, setting targets, executing tasks and evaluating their performance.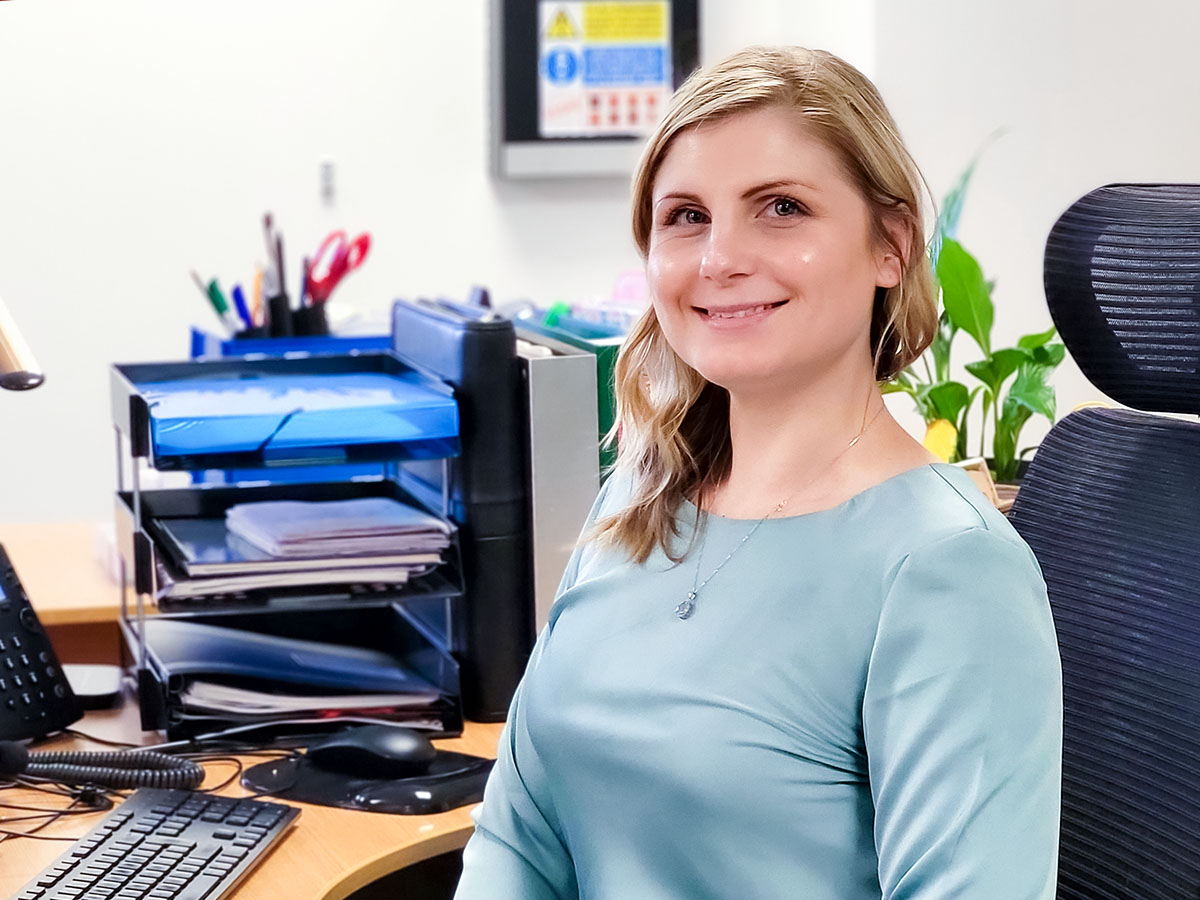 I also audit the processes and program conformance to requirements and recommend actions for continuous improvement. I think this is the most effective way to ensure that the company always move forward. I believe that with solid research and an understanding of the business context, we will always progress.
Q. Did your previous experience provide a good grounding for the role here?
I have spent a good amount of time in my career in the print industry. It has allowed me to see and experience the challenges from the customer's perspective and recognize the need for improved problem solving, process development as well as order management effectiveness and customer service. I think that customer focus is imperative and should be prioritized.
I also had the pleasure to work alongside the print industry technical experts with a deep scientific approach to work and strategic quality management. This has inspired me to study, research and practice quality principles from the early days of my working career.
Another part of my experience was within operations. During that time, I dived deep into performance management and developed a habit of becoming a lifetime learner. I think that in this ever-changing working environment learning should never stop. We must be willing to stretch and expand our knowledge in many new dimensions.
With this part of my experience also comes effective management of projects. This is what keeps organisations ahead and allows them to manage changes to meet customer requirements.
Q. What do you enjoy about working here?
I have an analytical and scientific approach to work. As a Quality Manager here I can fully utilize those skills. I also enjoy policy development and process orchestration. I often deal with new requirements, design new ways of working and improve existing ones.
It is a pleasure to work for an organisation that trusts its employees and wants to do the right thing for its customers, employees, environment and society.
Q. And what about yourself… what's your idea of a perfect day?
Outside work, I love to engage in charming events, meet friends and explore all new and inspiring places. I enjoy mindful activities, seeing elegant architecture, galleries and lovely gardens and connecting with nature.
Q. Important question now, are you a coffee or tea person?
Coffee, of course.
Q. How do you rate the music choices being played in the office?
Some pieces played on the radio stations in the office are rather pleasant. I truly enjoy classical music and smooth jazz. It agrees more with my nature and personality.
Q. Final question – what's your main focus or piece of work to smash out of the park over the coming months?
What I can say, is that it's something exciting and innovative that we have been working on for many months. It will be the first big step to taking current processes management to the next new level!
Wow, that's a teasing final answer there Agnes. The next few months sound very interesting and… intriguing! We look forward to seeing what this new project brings to the company. Thanks for your time.