UV technology has been steadily taking over the disinfection market and is projected to grow from USD 2.9 billion in 2020 to USD 5.3 billion by 2025, but why? In this blog we will be demonstrating the benefits of UV technology, compared to conventional chemical methods, and investigate how UV technology is being used globally to help combat the COVID-19 global pandemic.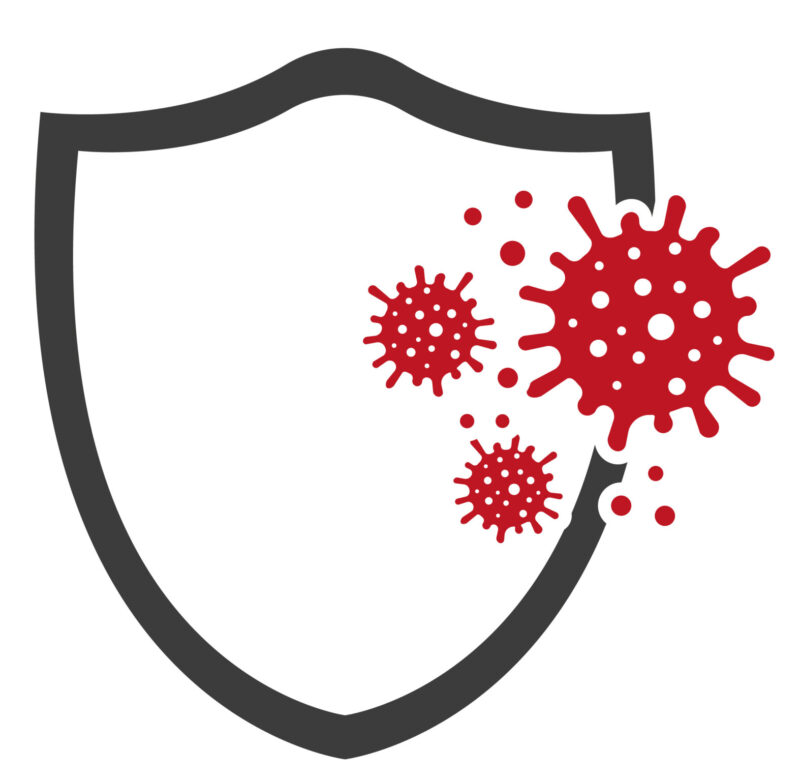 To recognise the benefits of UV disinfection, over the chemical alternatives, it is important to understand how UV disinfection works. UV
disinfection uses short-wavelength ultraviolet light to deactivate 99.9% of harmful micro-organisms by disrupting their DNA, leaving them unable to perform vital cellular functions, such as reproduction. At the 254nm wavelength, UV light can penetrate the cell wall of a micro-organism,
This method of disinfection is very versatile and works on an array of harmful viruses, bacteria, moulds, and spores. By using UV light in this manner, it can be applied to a whole range of industries such as: Aquatics, Aquaculture, Laboratories, Waste Water, Marine, Food and Beverages, Horticulture, Packaging and Processing, Drinking Water, Mining, Healthcare, Oil and Gas and domestic use, to name a few.
Therefore, UV disinfection has many advantages over conventional chemical alternatives, such as:
No toxic chemical or carcinogenic by-products.
Often smaller and easier to use than conventional systems.
Has affordable capital and operational costs.
Is versatile for an array of applications.
Often viruses adapt and develop a resistance against chemical disinfection methods such as cryptosporidium, whereas UV technology kills the virus.
UV technology can disinfect in seconds, providing a quicker turnaround.
Studies show UV light is more effective at combatting harmful airborne micro-organisms than liquid chemical alternatives.
These tables present a list of harmful viruses and bacteria and how, by using the correct dosage of UV light, it can render them harmless. CLICK HERE
As the coronavirus is fairly new, there are currently studies being held to assess the effectivity of UV light on COVID-19, however, scientists believe UV light could be the answer. As a result of the successful UV disinfection treatment on other Coronaviruses, such as SARS and MERS, which have similar characteristics.  CLICK HERE
Due to this, many industries and countries are implementing UV technology to disinfect their homes, companies, and public spaces, to tackle the pandemic. However, we would like to stress out that UV is harmful to the human body – please do not insert UV lamps inside your body, as it had been suggested by the president of America – Donald Trump. It would be ineffective, and we can imagine quite painful. However, there are plenty of innovative and effective ways where UV technology has been used to combat COVID-19 around the world. Here are just a few of them:
Heathrow airport are using UV robots that move through the terminal disinfecting the air and surfaces of high-risk touchpoints.
UV light being utilised to disinfect PPE equipment.
Beijing are using UV cleaning chambers to disinfect all of their public buses.
Handheld UV disinfection equipment has helped to disinfect commonly touched spaces in factories.
Russia is using UV technology in their HVAC systems to sterilise their trains.
UV cured anti-bacterial laminated films are being created to laminate frequently touched items, such as menus.
New York are using UV technology to disinfect their subway carriages.
UV technology is being put into operation to disinfect food and packaging, before distribution, to achieve WHO guidelines.
Hamberley care homes are making use of UV light boxes and gel, to highlight the places on their hands that need further cleaning.
UV systems are operated to treat wastewater in hospitals (which has the potential to spread disease).
Dentists are benefitting from portable UV devices within the waiting and treatment rooms.
In Toronto they are using UV technology on their checkouts to disinfect the customer's groceries before the being brought into their homes.
UV robot-type systems are handling the disinfection of aeroplanes from COVID-19.

But how can UV technology keep you, your company, and customers safe against COVID-19 and other harmful viruses? Here at Alpha-Cure we are UV disinfection technology specialists and have one of the largest portfolios of UV disinfection systems and lamps worldwide, for both domestic and commercial use. To find the perfect device for you, just simply get in contact with one of our specialists on:
+44(0)1327368205
Or fill out our quick enquiry form here: FORM
We look forward to hearing from you.