Over the past few months, we have written blogs and shown infographics exploring the importance of research and development to the Alpha-Cure business. So, it was only right to take some time to interview one of the R&D team themselves to get the inside scoop on what they are currently working on. Over to you Russell…
Q. Ok, let's start with the obvious question…what's your name and job title?
Russell Ellis, R&D Engineer
Q. And how long have you been working for Alpha-Cure?
I have been at Alpha-Cure for 18 months now. It is my first (real) job after graduating from university.
Q. So, what is your typical day like? What are your main objectives and what do you need to get done?
My time tends to be split between providing technical support regarding our products to customers and the sales team and working on various research projects with the aim of improving lamp performance.
Q. Did your previous experience provide a good grounding for the role here?
I have a master's degree in physics which has helped greatly with my understanding of the operating principles of our lamps and the power supplies that are necessary to make them work.
Q. What do you enjoy about working here?
Alpha-Cure provides a friendly, relaxed atmosphere for me. This allows me to manage my own time efficiently. The projects I am involved with are both interesting and challenging, forcing me to learn new skills and expand my area of expertise in a rewarding manner.
Q. Let's find out more about you… what's your idea of a perfect day?
My perfect day involves a decent lay-in followed by a full English breakfast or roast dinner (not necessarily mutually exclusive), a dog walk followed by board games in front of an open fire, with a can of IPA.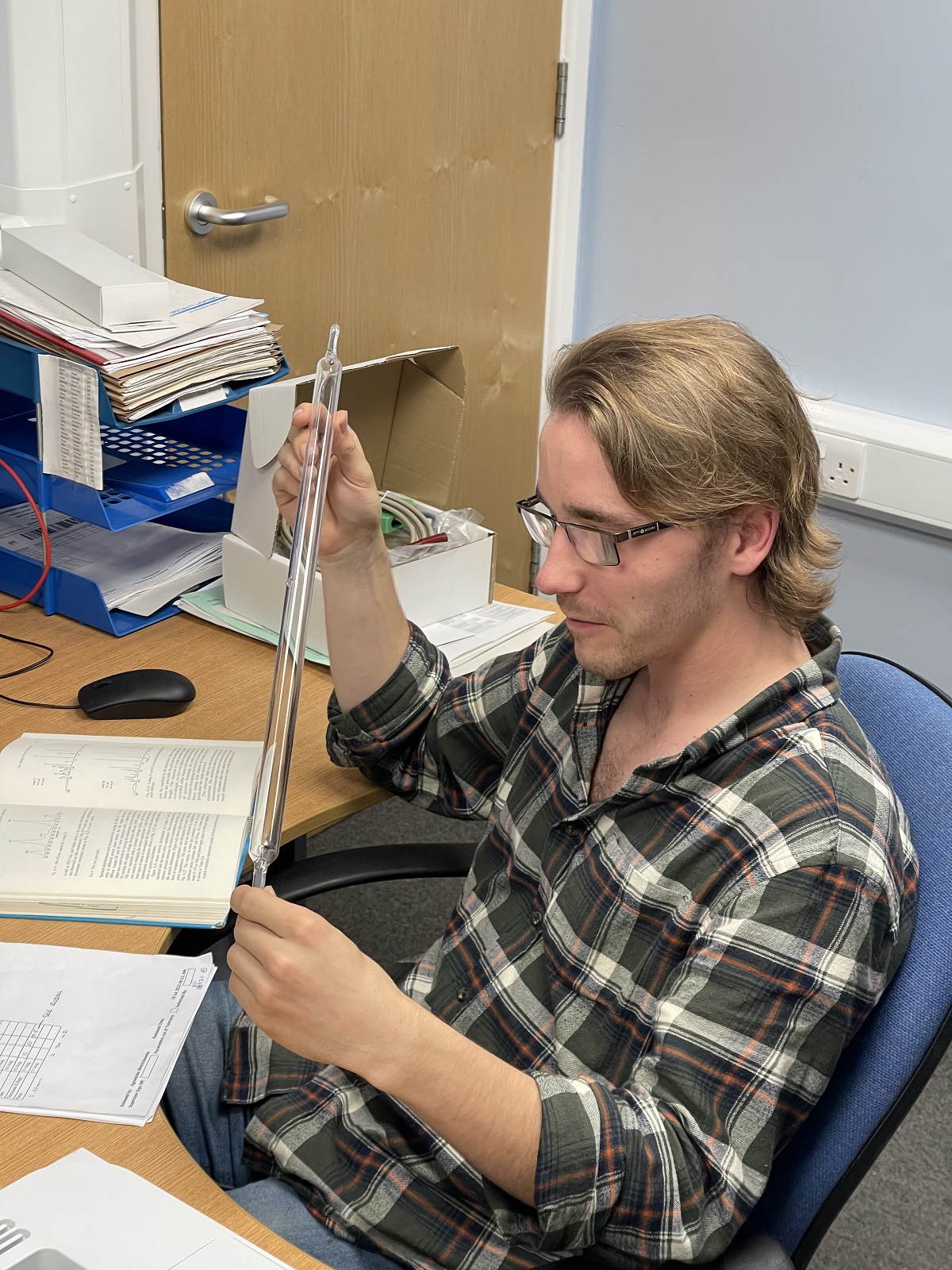 Q. Are you a coffee or tea person?
Coffee – the stronger the better. Fortunately for me I seem to have the ability to drink it at any time of the day and still sleep like a baby.
Q. How do you rate the music choices being played in the factory?
Surprisingly good – not too pop-y, with a decent amount of indie and classic rock.
Q. Final question – what's your main focus or piece of work to smash out of the park over the coming months?
Currently, my main focus is to setup and operate a new calibration lamp for our spectrometer. This will enable us take even more accurate measurements of the spectral output of our lamps, which in turn will provide valuable information for our research projects and to our customers.
Great to catch up with you Russell and thanks for your time answering these questions.